Specialized announced its 2016 Stumpjumper today, and it has a huge hole in it–in the downtube, that is. It's the latest addition to Specialized's S.W.A.T. (Storage, Water, Air, Tool), which offers unique solutions of carrying everything you need on your ride without a bulky pack. It's a feature shared across all of Specialized's 2016 Stumpjumper line, which, in addition to the 29er reviewed here, will also include 27.5 and 27.5+ models. The large 6×2-inch hatch is located under the bottle cage mount, and accesses pretty much the whole downtube. Even if, like me, you prefer hydration packs to water bottles, being able to stick a bunch of stuff inside the downtube allows for a pared-down, lighter pack. But if you want to ditch the pack altogether for shorter jaunts, there's plenty of room on the new Stumpy to do so–even without the company's S.W.A.T bibs, which feature pockets on the legs and back.
Under the forward shock mount, you'll find a multi tool with a few hex and Torx keys, and there's a chain tool and spare link in the steerer tube. Personally, the small tool isn't quite enough for me, but there's plenty of room in the downtube for more. It's a bold move on Specialized's part to stick a giant, gaping hole in the downtube of its bread-and-butter bike. There wasn't really a good way for them to prototype it, either. Normally, ideas are vetted in aluminum first, but that couldn't be done this time. Cutting a hole in a finished frame wouldn't be safe, so even the first prototype required a mold so that the opening could be built–not cut–into the frame.
Other than the hole in the downtube, the all-new frame design incorporates significant changes. The headtube angle loses a half a degree from the 2015 Stumpy 29, to 67.5 degrees and the chainstays shorten almost an inch to 17.1 inches. The new Stumpy feels very balanced, making it better at everything from slow-speed maneuvers to drifting corners and powering through rock gardens. The balanced feel also breathes new life into the Stumpy, adding a level of playful control to the handling. In addition, I immediately noticed the added fun factor gained by chopping the stays, making the Stumpy behave like a sprightlier version of the popular Enduro 29.
When the Enduro 29 hit the market, word of its uncanny ability to mesh the handling of a 26er with the stability and roll-over of a wagon-wheeler spread like wildfire, leaving the Stumpy in its ashes. The Enduro 29 is, in fact, an amazing bike, but it's more bike that the majority of us need on most rides. This new Stumpy 29 is nearly as capable as the Enduro when descending, but the shorter travel and steeper head angle make it more agreeable everywhere else.
Other updates include fully enclosed internal cable routing and the addition of a fifth size–XXL. Many people balk at internal routing, but when done correctly, it's neater, faster, and better protected than externally run cables. By molding fully enclosed tubes for the cable hosing to run through, there's no need to go fishing for them. Just thread them in at the top and watch them pop out at the bottom.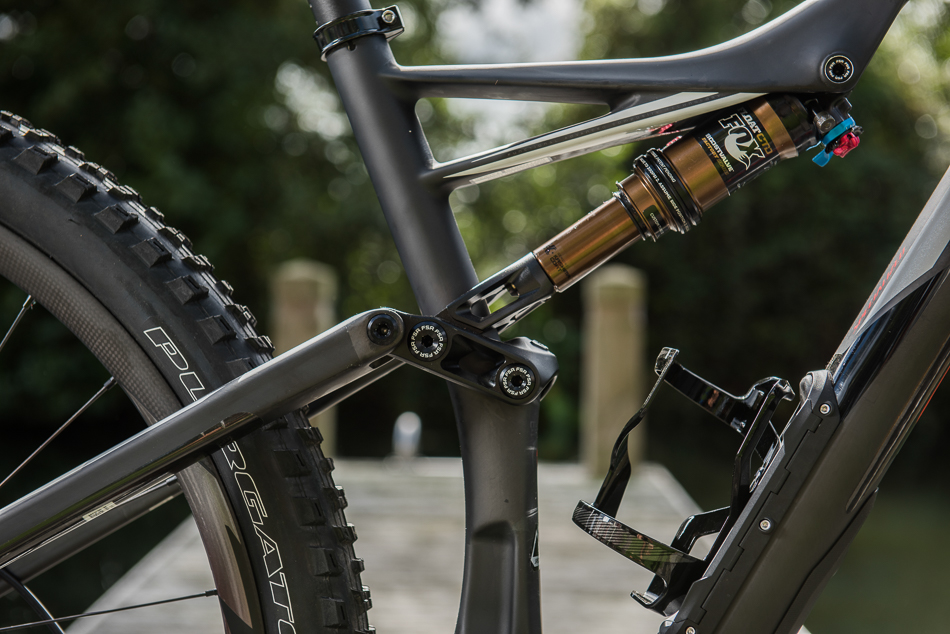 Adding an additional size means that there's a better chance of you finding a Stumpy that fits just right, but it changes things a bit. Each existing size gets a bit shorter in reach than the 2015 offering, so it may be necessary to size up. Make sure to test ride a couple sizes before making a purchasing decision.
If you're wondering about an Evo version, Specialized dropped it–or more accurately, made Evo the only offering–all Stumpy 29ers have 135 millimeters of rear wheel travel and 140 up front, and no longer incorporate Specialized's proprietary Brain shock.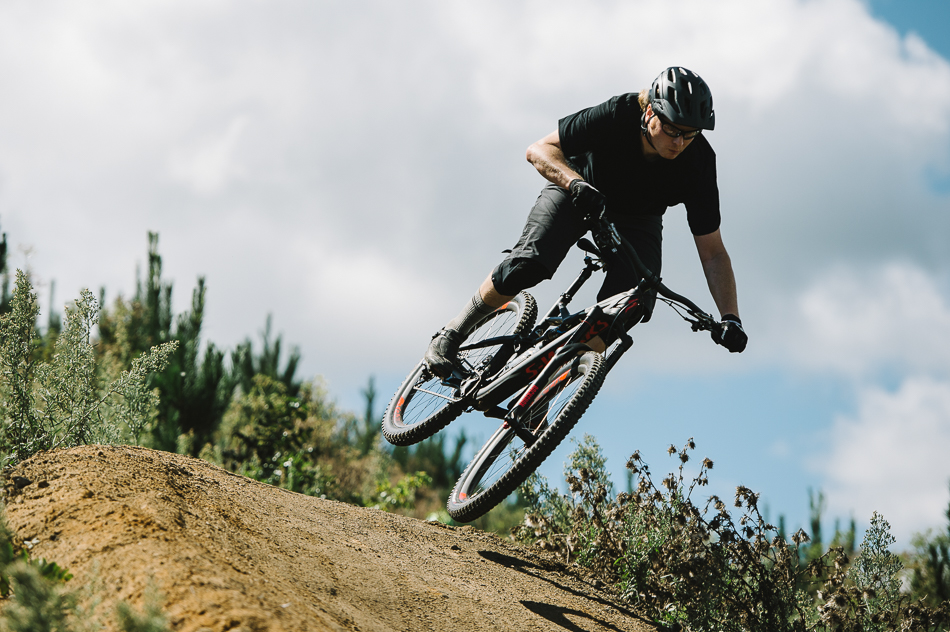 A new shock tune developed by Specialized's in-house suspension team delivers unmatched descending control and traction when descending, but pedaling performance is best achieved by utilizing the shock's easily-reachable switch. FSR suspension has always been very active, which is part of what makes it great. But, unlike systems like VPP or DW-link, it's active even while pedaling. This means bump performance is never interrupted, but it comes at the cost of pedaling efficiency. For anything longer than a quick, punchy climb, I'd flip the switch to the middle Trail mode.
The S-Works model goes full-bling, with a carbon rear end and carbon-hooped Roval Traverse SL wheels, but unless the extra dough is burning a hole in your pocket, the Expert model is the way to go. It offers the same functionality and you get a SRAM crank that allows a smaller chainring than the Specialized one. The aluminum Elite model is also worth a look. You'll lose out on the downtube storage, but will still have one of the most capable trail bikes on the market.
Source: bikemag.com
Photos: Paris Gore