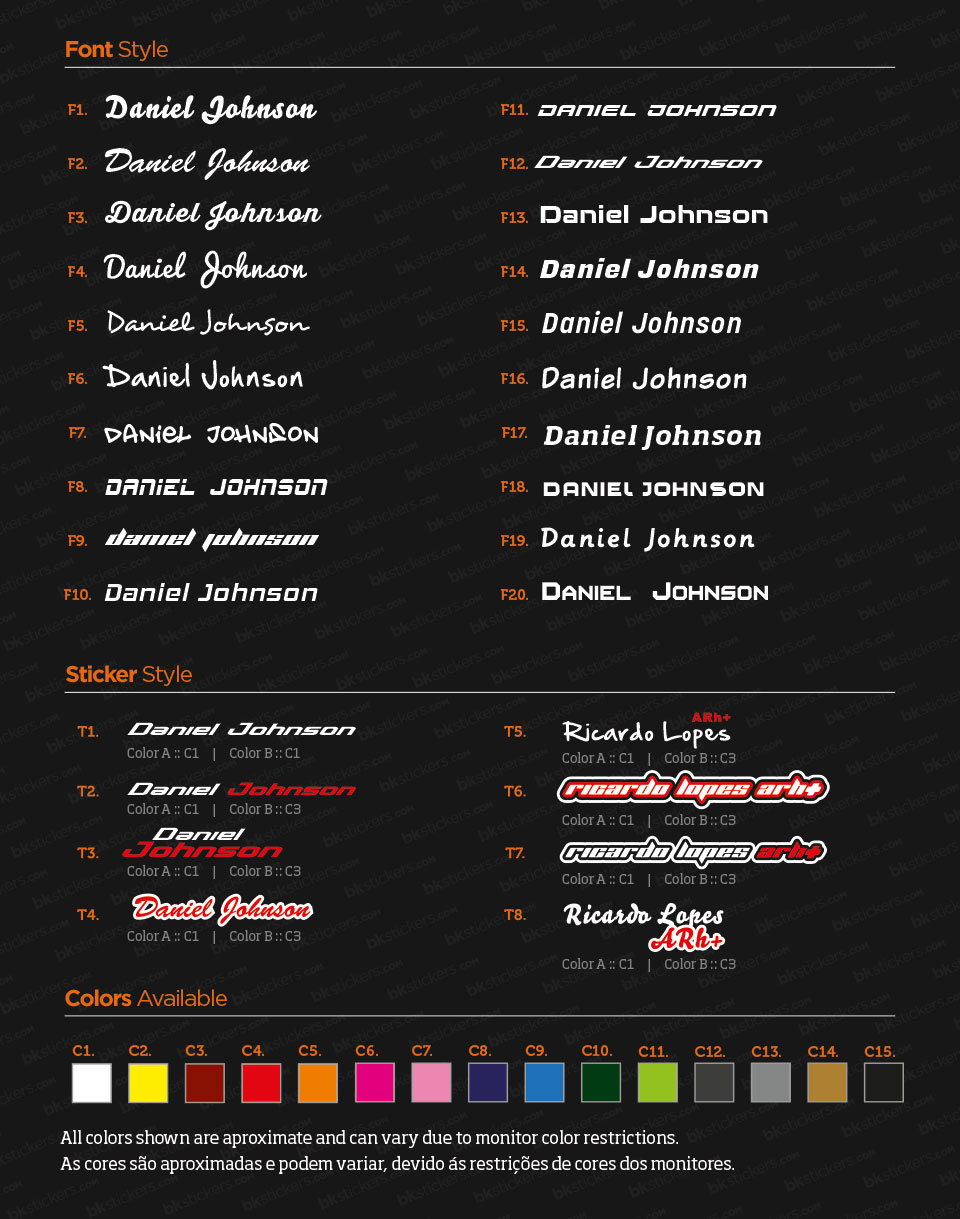 To have your Rider ID on your bike, you only need to press "Order" and fill the form like de example bellow:
Name :: "Your Name"
Email :: "Your Email"
Address :: "Your Complete Address "
Sticker Text :: "Name you wish to get on the stickers + Blood Group if you want it on the sticker"
Font & Sticker Style :: "Code of the Font Style & Sticker Style you want"
Country :: "Country Name of the flag you want"
Color A :: "Code of the color you want"
Color B :: "You only need to fill this area if you choose between type 2 and 7"
Pack :: "Pack you want"
After that we will send all the details for you email.
*Please ensure that rider names are spelled correctly. The decals will be printed exactly as typed and we cannot be held responsible for any errors made during the order process. We can get any country flag you want, so feel free to choose the one you want.
Postage
Worldwide Free Shipping. If you got any doubt, feel free to contact us
Type 1
Pack 1 :: 5 Stickers :: 5€
Pack 2 :: 10 Stickers :: 9€
Pack 3 :: 20 Stickers :: 16€
Type 2 to Type 8
Pack 1 :: 5 Stickers :: 8€
Pack 2 :: 10 Stickers :: 15€
Pack 3 :: 20 Stickers :: 28€