Easton debuted their ARC rim a few weeks back, and with the $99 USD hoop being available in 24, 27 and 30mm inner widths, as well as both 27.5" and 29" diameters (but no 26"), there's a good chance that one of the six different options will suit how many of us ride our mountain bikes. But while the rim's reasonable sticker price makes a lot of sense, just how many of us will be looking at building up a custom wheelset? The answer is not many, which is why it doesn't really come as a surprise to see Easton offering their pre-built Heist wheelset using the very same rim. Complete wheelsets will be available in both 27.5" and 29" sizes, as well as with all three rim widths, and all six of the choices will go for $700 USD.
Weights start as low as 1,650 grams for the 27.5" size built with 24mm wide rims, and the new X5 hubs can be configured to QR or 15mm up front, and QR or 12 x 142mm out back (Easton ships the wheels with everything you'll need). They even come with five spare single-length spokes that can be used on either side of the front or rear wheel, as well as being pre-taped and with valves installed at the factory to be run tubeless.
Source: pinkbike.com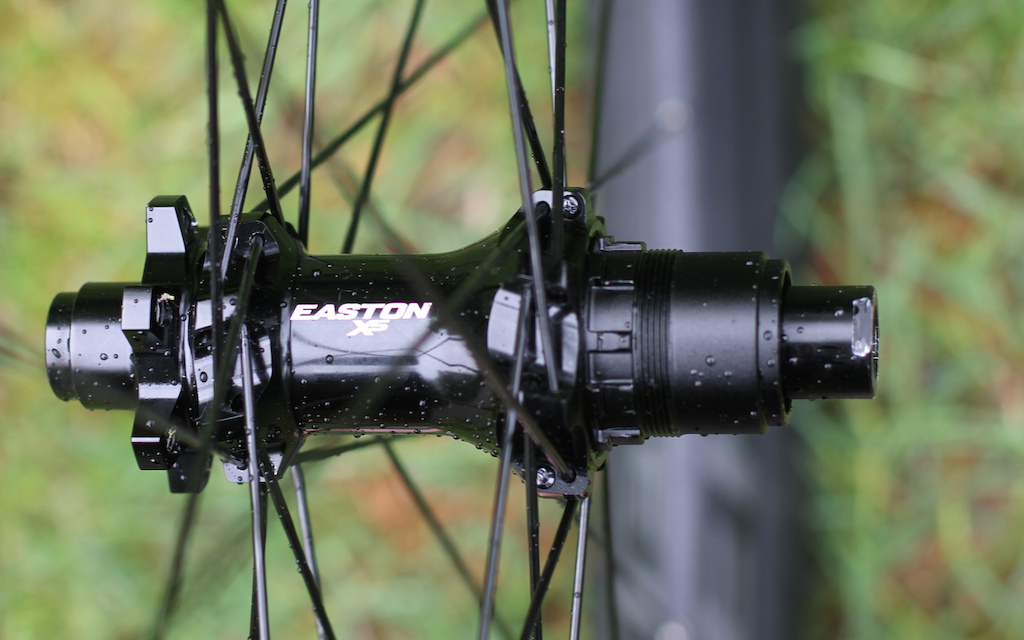 While the rear hub can accept 135 QR or a 12 x 142mm thru-axle, although you'll need a 12mm hex key and a 17mm wrench to make the swap.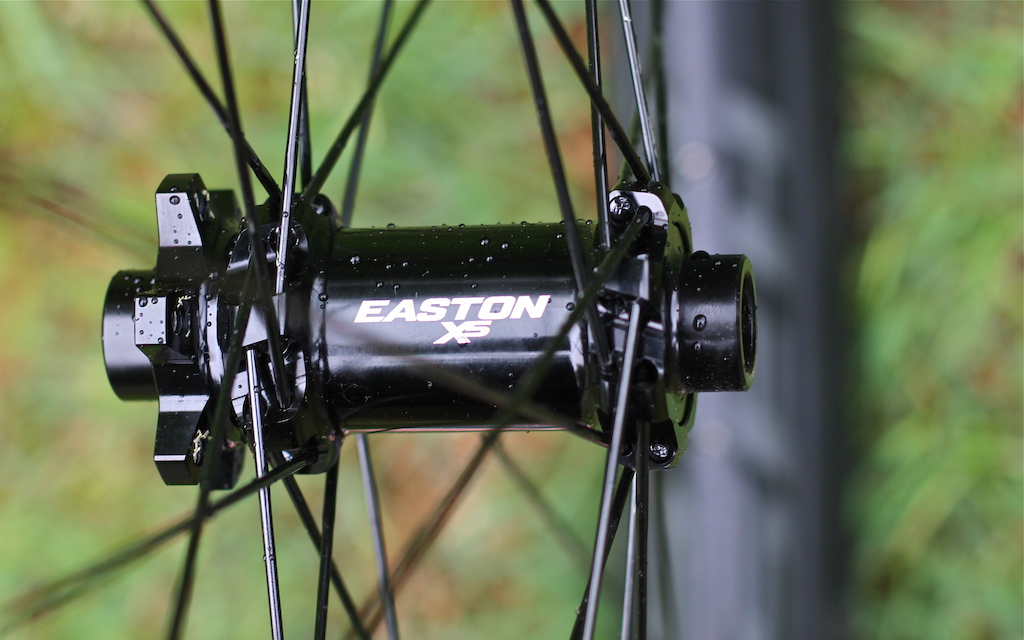 The front hub can be run with a quick release or 15 x 100mm thru-axle…