Shimano's  XT M8000 group won't be hitting shelves until later this summer, but there were several bikes equipped with the parts at the Riva Bike Festival in Italy over the weekend for select journalists to sample. We hope to have a more comprehensive review when parts become available, but in the meantime, here are a few thoughts from our first ride on M8000.
Each test bike was set up with the 2×11 drivetrain, but will also be available in single and triple configurations as well. The side pull front derailleur delivers serious power with reduced effort–almost as little effort as a rear shift. With front shifting so precise, it's no wonder Shimano doesn't want to give it up. We have yet to test the illusive Shimano single ring, which just became even more enticing with the announcement of a singe ring-dedicated 11-42-tooth cassette for the XT group.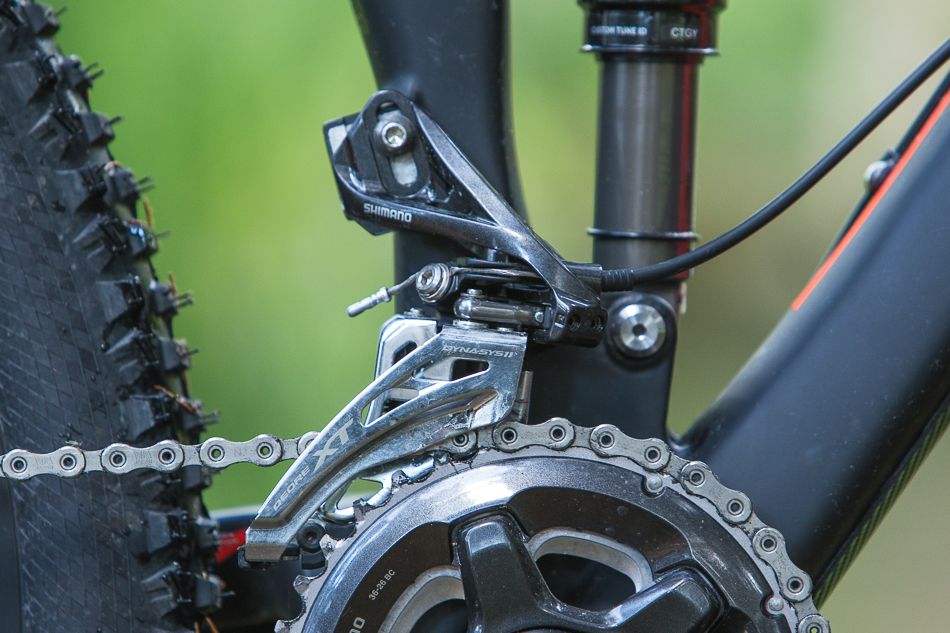 Not only does the side pull derailleur provide more leverage to increase power and cut down on shift effort, it takes up less space which allows more room for tire clearance. This may help the front derailleur survive in a world of shorter stays, bigger wheels and fatter tires.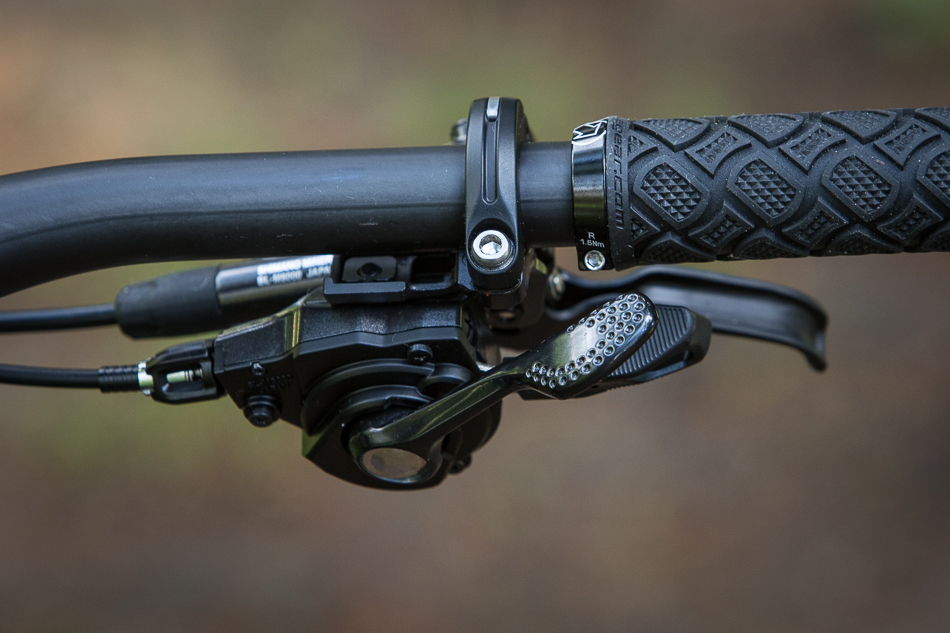 Trickle Down
XT M8000 shares pretty much all the functionality of XTR, for less than half the price. The shifters have the same tactile feel and solid, well-defined clicks. The notable change from the 10-speed group is how solid each click is, which helps alleviate unwanted shifts.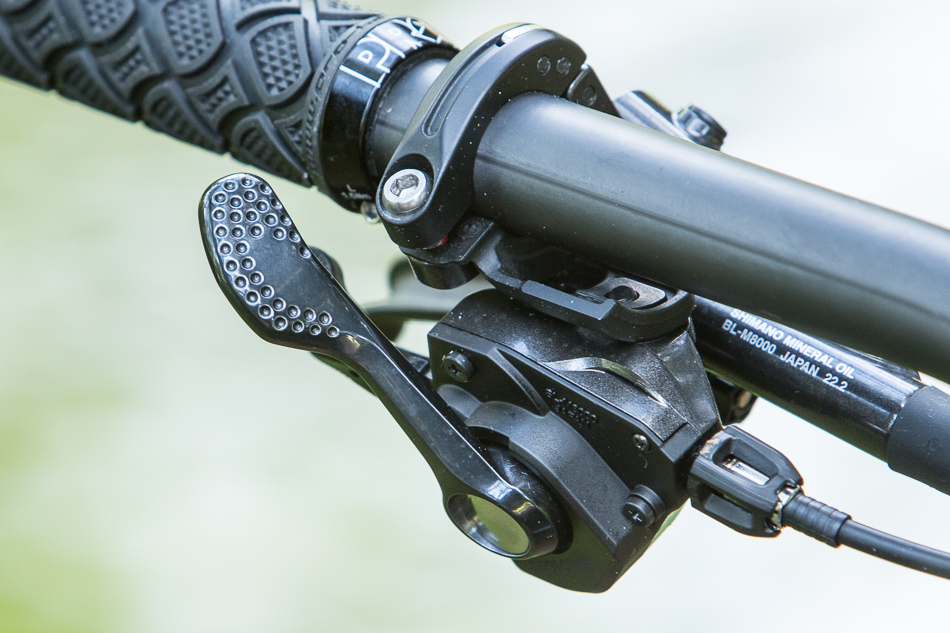 The rear derailleur features an adjustable clutch, so you can tune the feel and and performance to suit your trails and riding style. If you ride smoother terrain you can lower the clutch tension and reduce shifting effort, or you can increase clutch tension for a quieter ride and improved chain retention.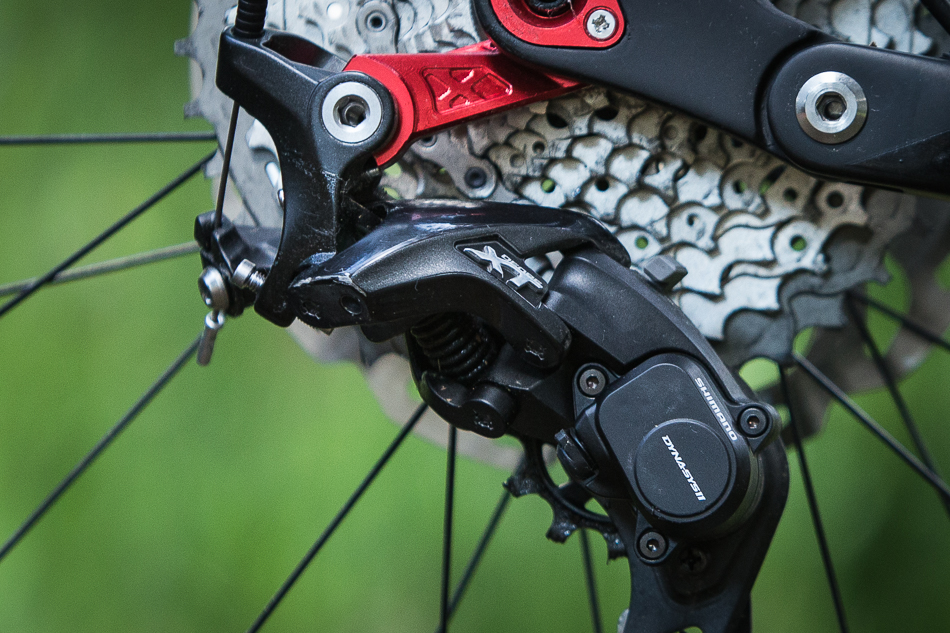 The rear derailleur can use Shimano's direct mount, as seen here, but also can be installed on a conventional mount. Shifting was fast and precise, as one would expect from the legendary Deore XT name.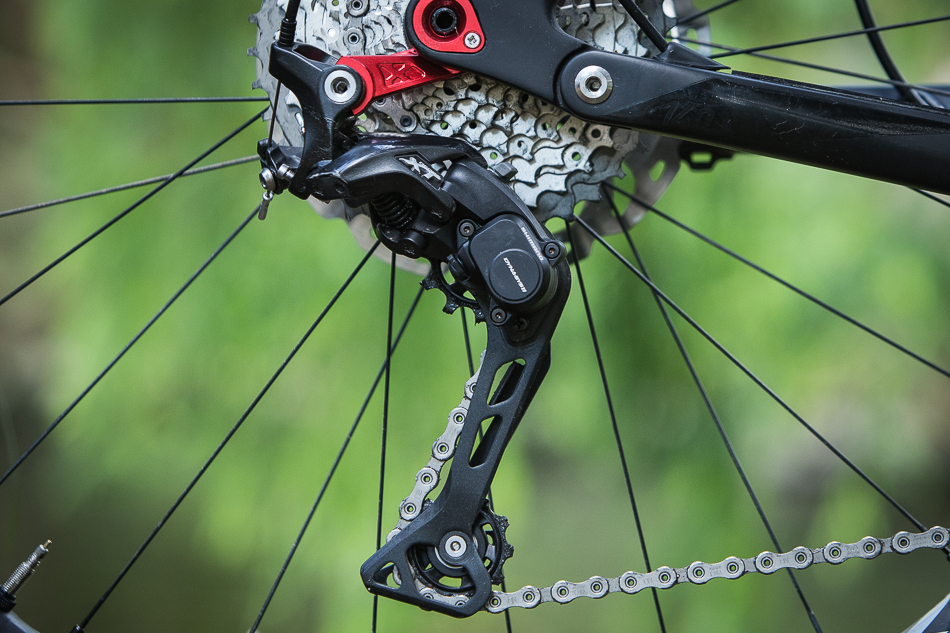 The 11-40-tooth cassette itself doesn't have as much range as a SRAM 10-42, but it's really designed to be run with multiple rings up front. The cassette provides closer gear steps than SRAM's system so you can always pedal at a comfortable cadence.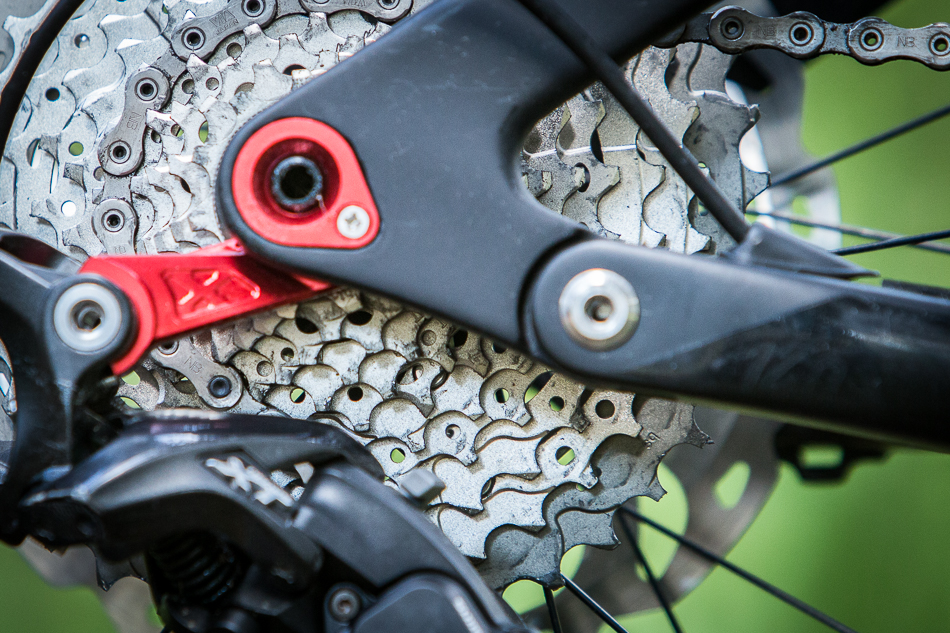 Source: bikemag.com